Re-Coating and Re-Plating
Precision Diamond and CBN Superabresive Tools
Diamond Plating Australia is the leading Diamond and CBN manufacturer of electroplated products in Australia. We are proudly Australian owned and run.
As well as specialising in "Made to Order Tools" we have many standard products available ex-stock.
Our aim is to supply quality Australian Made superabrasive products manufactured using the latest technology available, enhanced by continuous technical improvements in bath and rectifier technology.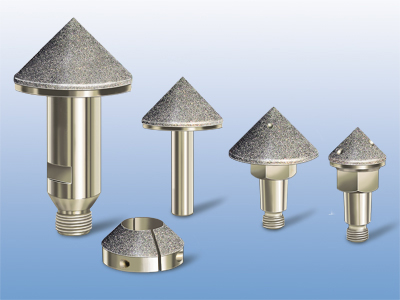 Only the best quality DeBeers and General Electric Superabrasives are used in the manufacture of our tools which guarantees quality and consistency in the products we produce.
Applications for electroformed tools are unlimited.
Practically every industry uses some type of super abrasive tool as a cost effective alternative to conventional abrasives.